"Sports' Greatest Citizens:" Dick Vitale and Illinois' Joe Spencer and others honored at the 13th Annual Wooden Cup Awards
ATLANTA (April 12, 2017) – Hall of Fame sportscaster Dick Vitale and Joe Spencer of
the University of Illinois each received the 13th Annual Coach Wooden Citizenship Cup
at Atlanta's Cobb Galleria Centre on Wednesday night. Special recognition was also
given to Chris Singleton of Charleston Southern, plus Erin Houchins and Ian Saum each
received the first high school division awards. The Cup, in the words of Athletes for a
Better World's founder, Fred Northup, is "not for the best athlete, or the best student, but
for the best person in the world of sports." Previous recipients, including Jack Nicklaus,
Mia Hamm, Cal Ripken, Peyton Manning, Pat Summitt and others, have made the Cup
one of the most prestigious awards in sports, given its emphasis on character and its
openness to athletes in all sports.
Read More »
Champions by Choice – New Scholarship Program
A High School Student-Athlete Program
Providing character development, leadership training, and scholarships for tomorrow's leaders
OVER $75,000 IN SCHOLARSHIPS TO DATE !
Champions by Choice and Athletes for a Better World have joined together to present a common high school program for all high school athletes, coaches, and fans.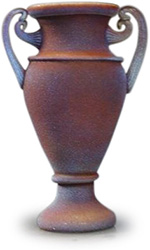 The Coach Wooden Citizenship Cup is named in honor of John Wooden, a gentleman who embodied all of the characteristics of an athlete of excellence, during his distinguished career as basketball coach of UCLA. In his honor, the Coach Wooden Citizenship Cup is presented to distinguished athletes – one professional, one collegiate, and two high school – for their character and leadership both on and off the field and for their contributions to sport and society. The goal of ABW is to make the Coach Wooden Citizenship Cup the most prestigious award in all of sports. It is unique because it is open to all athletes in all sports and is given to those who have made the greatest difference in the lives of others.