Athletes for a Better World uses sports to develop character, teamwork and citizenship through commitment to an athletic Code for Living.
The Coach Wooden Citizenship Cup is named in honor of John Wooden, a gentleman who embodied all of the characteristics of an athlete of excellence, during his distinguished career as basketball coach of UCLA.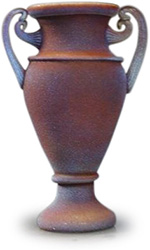 In his honor, the Coach Wooden Citizenship Cup is presented to two distinguished athletes, one professional and one collegiate, for their character and leadership both on and off the field and for their contributions to sport and society. The goal of ABW is to make the Coach Wooden Citizenship Cup the most prestigious award in all of sports. It is unique because it is open to all athletes in all sports and is given to those who have made the greatest difference in the lives of others.