"Sports' Greatest Citizens:" Dick Vitale, High School and Collegiate Athletes To Be Recognized at 13th Annual Wooden Cup Awards
ATLANTA (January 8, 2017) – The 13th Annual Coach Wooden Citizenship Cup, an award given to the most outstanding role models among athletes, has announced the professional, collegiate, and high school honorees for its 2017 award ceremony, to be held April 11 at Atlanta's Cobb Galleria. Bob Ryan, the famed sportswriter for the Boston Globe and analyst for ESPN, will serve as the Master of Ceremonies.
Founded by Athletes for a Better World (ABW), a non-profit organization committed to changing the culture of American sports, the Wooden Cup is unique in that it is open to athletes in all collegiate and Olympic or professional sports and, for the first time this year, to high school athletes. Nominations are open to every division and conference in college sports and to athletes in public and private high schools across the country in a new partnership with the National Association of High School Athletic Administrators.
Read More »
Champions by Choice – New Scholarship Program
A High School Student-Athlete Program
Providing character development, leadership training, and scholarships for tomorrow's leaders
OVER $75,000 IN SCHOLARSHIPS TO DATE !
Champions by Choice and Athletes for a Better World have joined together to present a common high school program for all high school athletes, coaches, and fans.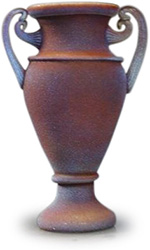 The Coach Wooden Citizenship Cup is named in honor of John Wooden, a gentleman who embodied all of the characteristics of an athlete of excellence, during his distinguished career as basketball coach of UCLA. In his honor, the Coach Wooden Citizenship Cup is presented to two distinguished athletes, one professional and one collegiate, for their character and leadership both on and off the field and for their contributions to sport and society. The goal of ABW is to make the Coach Wooden Citizenship Cup the most prestigious award in all of sports. It is unique because it is open to all athletes in all sports and is given to those who have made the greatest difference in the lives of others.